Solutions Overview
Web Design & Hosting

At StL Designs, we believe every company or organization deserves a high quality Internet presence at a reasonable price.

What do you need in Communications?

Display Ads, Printing, Online Communications?

Not only Web Sites

Yes, here at StLDesigns, we do indeed build both static and dynamic Web Sites. However, just having a fine web presence is not your only need as a business or charitable organization.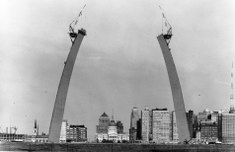 More than
just "a web site"!
Getting started
just gets you so far...
Building a web page is only a start. A big start to be sure, but it's only the beginning...
Learn More
News & Events
Areas of Expertise
Display of Pictures
Database Connections
Search Engine Recognition
Customer Communication
Online Ordering
Newsletters
Display Ads
Print Communications
Press Releases
Responsive Web Pages
Web Hosting
Pages Displayed on any Device